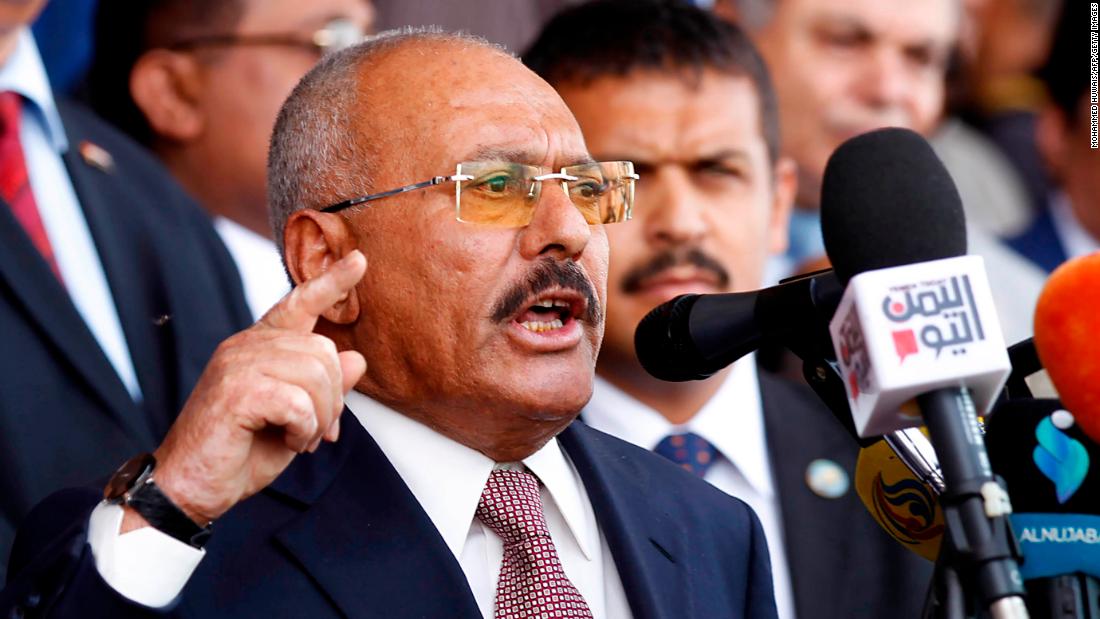 Sanaa, Yemen( CNN) Former Yemeni President Ali Abdullah Saleh was killed Monday by Houthi rebels as he was attempting to flee skirmishes with his allies-turned-foes in the capital.
Saleh's death at the handwritings of his former collaborators decreased the expectations of an objective to the country's protracted conflict and sparked fears of further bloodshed in rebel-held Sanaa.
Two daytimes earlier, Saleh
announced
the end of a three-year confederation with the Iranian-backed Houthis. He said he wanted to "turn the page" on its relationship with the Saudi-led coalition that launched armed intervention against the Houthis in Yemen in 2015, leading to a debilitating siege of the country. The Saudi coalition appreciated the move and conceded Saleh's forces-out air aid in ensuing clashes with the rebels.
The conflict in Yemen
The human toll of battle in Yemen